Diamonds:

The
Investment Asset
Invest Brilliantly™ in diamonds
Trade instantly in the Spot Market
Diversify with the hardest asset
Diamond Standard in the News
Market Performance
Source: Bloomberg
Invest in DIAMOND STANDARD CO. Offerings
Smart commodity you can hold in your hand
Not sure which product is best for you?
Talk to a diamond investment expert
Schedule Meeting
Trade Instantly. No Fees.
TheSpot Marketenables instant liquidity of Diamond Standard Coins and Bars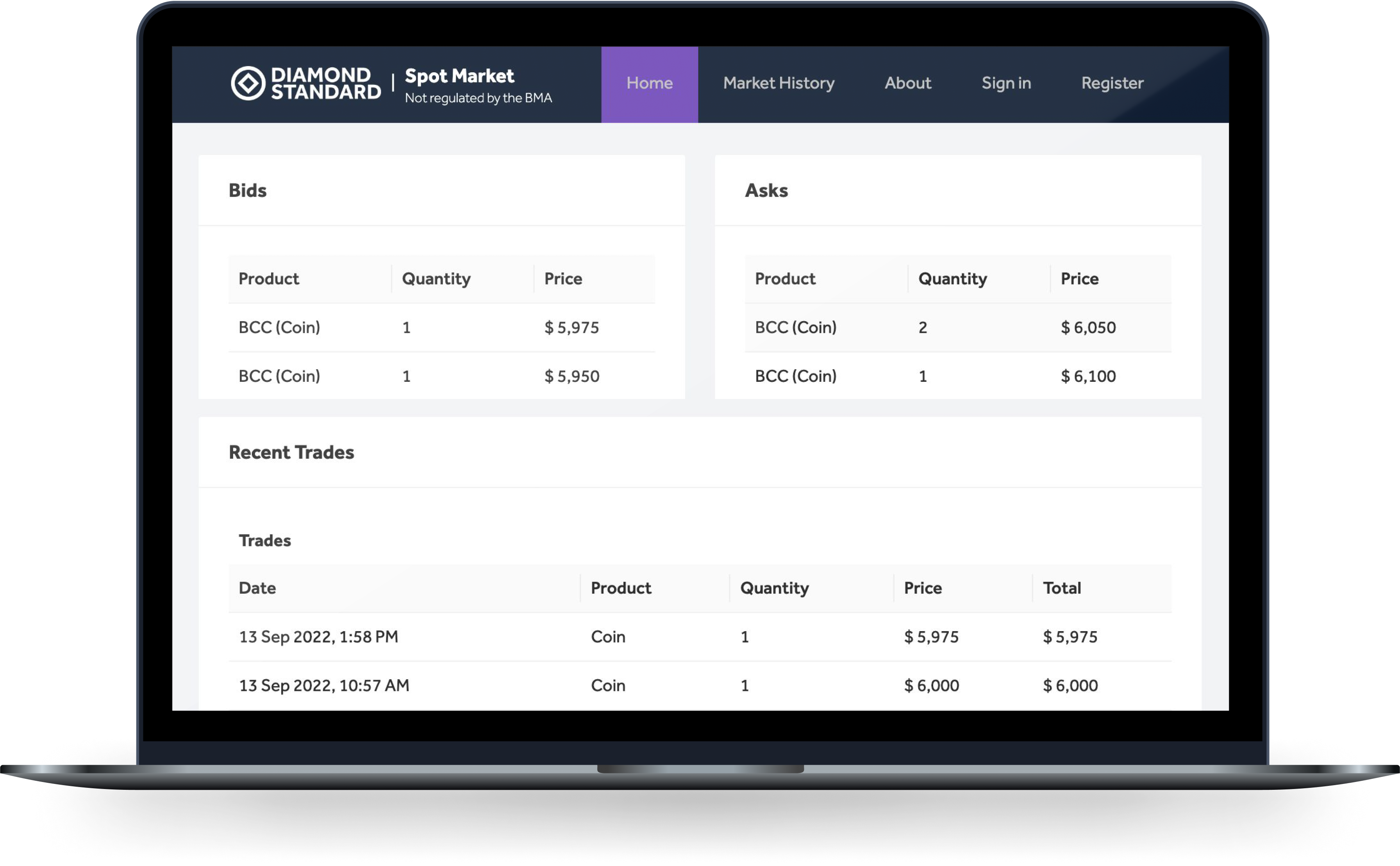 View the peer-to-peer marketplace to see live Bids and Asks
with the smallest spreads ever achieved in the history of diamonds.
The Diamond Rush is Now
World's only regulated diamond commodity
Setting the Diamond Standard
Like the 0.999 standard for gold bars,
the Diamond Standard is a permanent statistical index of diamond characteristics
We Acquire Natural Diamonds
We bid on and buy diamonds worldwide from leading IGI and GIA-approved vendors via the Diamond Standard Exchange and charge 3.5%
Learn How
We Assemble Commodity Products
We ensure each Diamond Standard Coin and Bar achieves the permanent statistical index of diamond characteristics including carat,color and clarity using computer science
Learn More
We Offer at the Market Price
The price for the Diamond Standard Coin uses backtested wholesale diamond prices to establish a fungible, fair value available on Bloomberg Terminal as DIAMINDX
Invest Now
Request Your
Diamond Investment Guide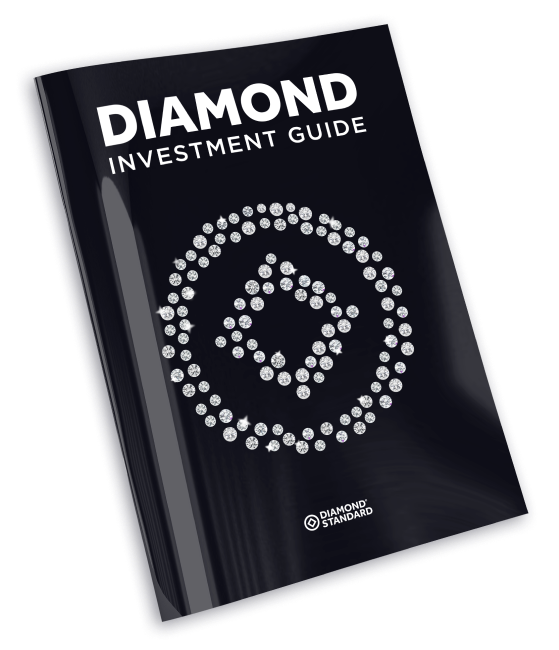 Inside the free guide, you will learn:
Different ways to invest in Diamonds
Past, present, and future of Diamonds
Why to invest in diamonds right now
By clicking the button above, you agree to our Privacy Policy, Terms of Service and Marketing Campaigns.